[Singapore FinTech Festival Focus] Report I: AMTD jointly held Singapore FinTech Festival with Monetary Authority of Singapore, aiming to connect capitals with technology and promoting the development of innovative economy
On 14th November 2017, Singapore Fintech Festival, the most influential FinTech festivals in the world was inaugurated in Singapore. The event gathered over 25,000 government officials, regulators, senior management of financial institutions, technology developers, innovative enterprises and institutional investors from over 100 countries to discuss technological innovation and development. The festival, lasting for 5 days, is jointly hosted by AMTD Group, Monetary Authority of Singapore, Deloitte and Prudential.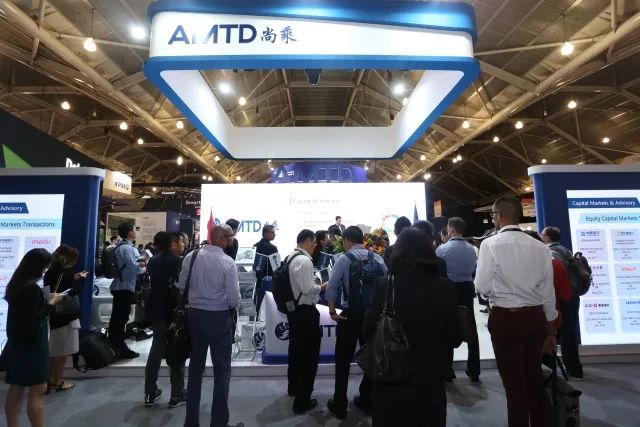 Inaugurated in Singapore, Singapore FinTech Festival is hosted by AMTD Group, Monetary Authority of Singapore, Deloitte and Prudential
This FinTech Festival was aimed to promote the development of the Asian FinTech ecosystem and to provide the premium platform for those potential collaborators. Participants of the festival can exchange opinions and have in-depth discussions with the pioneers in FinTech industry over the 9 topics including global market insights, data analysis and technological risks. Other than the insightful conversations on the development and opportunities of FinTech, participants can explore the most advanced FinTech industry indicators and the most promising FinTech start-ups and transformative technologies in the world and have in-depth exchanges with innovative technology practitioners in AMTD Stage, one of the Top 3 stages in this festival.
Moreover, AMTD has established AMTD Corporate Center for the first time in the FinTech Festival showcasing AMTD's efforts and achievements in promoting the development of innovative economy and FinTech. The Corporate Center also serves as a platform to accommodate AMTD's strategic partners, the founders of our investment portfolio, the leaders in FinTech industry and allow them to have in-depth conversations with guests around the globe over the development and innovation of FinTech.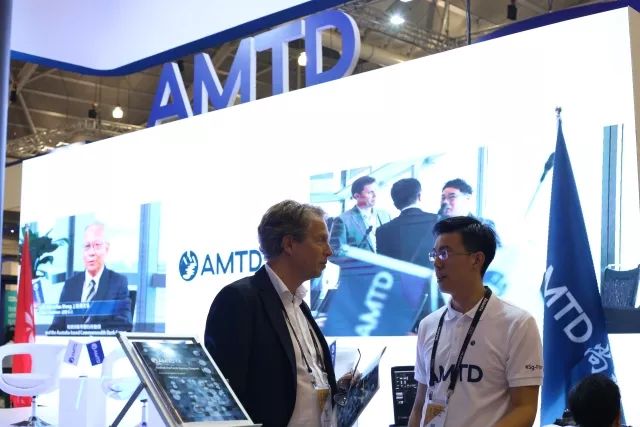 AMTD, for the first time, established "AMTD Corporate Center" in this FinTech Festival, allowing in-depth exchanges among practitioners of innovative technology
At the opening ceremony, Ravi Menon, Managing Director of Singapore's Central Bank Monetary Authority of Singapore (MAS), announced that Singapore entered "FinTech 2.0" and will become the global Fintech Hub. Singapore will create an open economic framework for the innovative development of FinTech. To build a favourable regulatory framework, create a safe and reliable network environment, establish a strong talent pool and a strong capability of scientific research, and improve the FinTech ecosystem. This is also the main axis of the development of FinTech 2.0 in Singapore.
"AMTD has always attached great importance to technological innovation and innovative power. The Group is committed to be the "super-connector" role between the fields of technology and capital and between the leading FinTech companies, Internet technology companies and Asian capital markets." Calvin Choi, Chairman and President of AMTD Group, selected by the "Institutional Investor" magazine as one of the "Fintech Finance 35", named as a Young Global Leader by the World Economic Forum said, "AMTD hopes to be adhesive of Asia's capital and technology, catalyst of innovative economy's development, and jointly help to create a better future.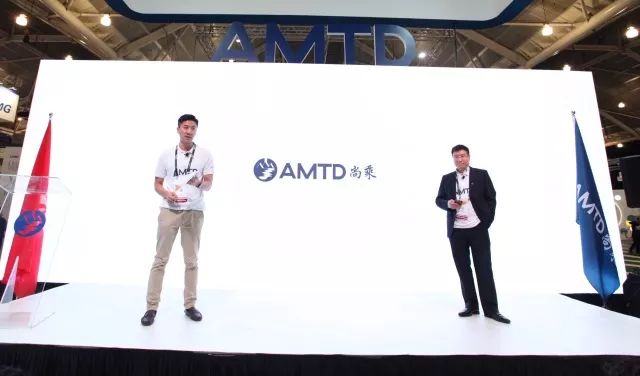 Philip Yau, Group Chief Financial Officer of AMTD Group (left), Sidney Ku, CEO of AMTD Strategic Capital Group (right) at AMTD Corporate Center Opening Ceremony
Philip Yau, Chief Financial Officer of AMTD Group (left), Sidney Ku, CEO of AMTD Strategic Capital Group (right) officiated the AMTD Corporate Center Opening Ceremony. They both pointed out, it is a critical period for revolution to the current FinTech as various new technologies and applications are emerging. How to survive in the fierce competition and eventually become the top enterprise is a major challenge for all FinTech companies. The Singapore Fintech Festival will build a great stage for Fintech companies to demonstrate their self-image and self-ability, and give them and investors a golden opportunity to expand their business.
AMTD has yielded fruitful results in innovation and technology investments: AMTD partnered with Standard Chartered to strategically buy in the company Dianrong, a Chinese FinTech Company established by Soul Htite, Co-founder of Lending Club, assisted Dianrong in introducing renowned international institutional investors including GIC and join hands with Dianrong to successfully incubate the FinTech market platform, FinEX Asia. AMTD also cooperated with Singapore Economic Development Board, Japan Softbank and Line to invest in Appier, a leading global AI tech company which was praised as "50 enterprises that lead the global AI revolution" by Fortune magazine. AMTD assisted in the IPO of Meitu in HKEX, a leading Chinese mobile Internet company triggering a new wave of "tech stocks" in Hong Kong's capital markets. Furthermore, our technology and innovation investment portfolio include UCAR, a leading Chinese internet transportation company, Youche.com, a leading Chinese second-hand car trading platform, Credible Labs, a U.S. based Internet financial company and a unique online student lending platform and Peachjar, a U.S. based global education service company.
Singapore Fintech Festival is an important move for AMTD to enter Singapore's market. AMTD has jointly hosted the "AMTD – LendIt Global FinTech Investment Summit" for two consecutive years. Core management members from over 40 top Fintech companies and representatives from more than 200 known leading international investors gathered together to share thoughts on the development of Fintech industry and investment opportunities. The annual summit was also one of the most influential and largest of its kind in Hong Kong. Also, jointly hosted the "LendIt New York Summit", "LendIt China Shanghai Summit" etc. with LendIt. Previously, AMTD also held FINTalks forums in Hong Kong, Taipei, and Singapore in collaboration with FinEX Asia and UOB, to jointly forecast the future development of FinTech in Asia. In addition, AMTD also jointly announce the program of "Global FinTech Talent Cultivation Exchange Program" with National Chengchi University, to cultivate more Asian youth with passion, responsibility, innovation and creativity to jointly promote the development and innovation of the Asian FinTech industry.